U.S. Secretary of State John Kerry's energetic efforts to restart peace negotiations seem limited for now. It remains doubtful that talks will lead to a successful comprehensive peace agreement. As does the rest of the international community, Kerry is advocating for a peace paradigm that fails to address and meet some of the most basic needs of both peoples. As previous failed attempts, it focuses on tangibles like land, borders, settlements, Jerusalem, security and prisoners, while neglecting the conflict's macro-historical context and the resulting socio-psychological barriers and blind spots to the resolution of the conflict.
Can a new discourse that addresses deep seated mental models shift mindsets and basic assumptions and thus challenge the dominant paradigm?  What process could surface these assumptions and mental models? What are the tools and interventions that can provoke a public discourse between Israelis, Palestinians, and Europeans to address the existing relationships that prevent the emergence of a new peace and security paradigm?
Intractable conflicts such as this one cannot be explained through simple cause and effect logics and simple 'us versus them' schemata, but carry a high degree of social and psychological complexity calling for a systemic view of, and conflict resolution approach to, the underlying mindsets, actions, and relationships.
Ofer Zalzberg is a Senior Analyst with the International Crisis Group's Middle East and North Africa Program. For over a decade he has been working as a researcher, policy consultant and group facilitator. Zalzberg is a co-designer of the Kumi Method for group facilitation in conflict situations, a method combining integrative conflict analysis, identity-based conflict resolution tools and participatory strategic planning. He previously worked as an Associate Researcher at the University of Duisburg-Essen's Institute for Development and Peace (INEF) and at the Israeli think tank the Van Leer Jerusalem Institute. He has an MA in International History from the London School of Economics and Political Science (LSE).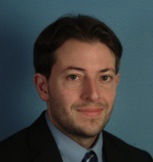 Sami Aburoza has worked as a legal and policy advisor and consultant in the Middle East, West Africa and South America, including for the Palestinian President's Office, the Palestine Investment Fund, the Ministry of Education and UNDP. He has been engaged in several legal, economic and communications functions within the context of the Israel-Palestine conflict and is affiliated with the Herbert C Kelman Institute for Interactive Conflict Transformation. He provides consulting and coaching services in the area of organizational transformation, adaptive leadership, and social complexity for private and public sector clients. He is the co-founding managing partner of Y-Motions International (www.y-motions.com).
He graduated from Harvard Kennedy School of Government with a 2-year Master in Public Policy and Administration and holds a LLM degree from the University of Graz, Austria and Universidad de Valladolid, Spain. Sami also studied as a Chevening fellow sponsored by Shell in energy economics and geopolitics in the UK and is currently pursuing the International Master in the Practice of Management at McGill and Lancaster University.
Moderators:
Wilfried Graf, Augustin Nicolescou, Herbert C. Kelman Institute for Interactive Conflict Transformation